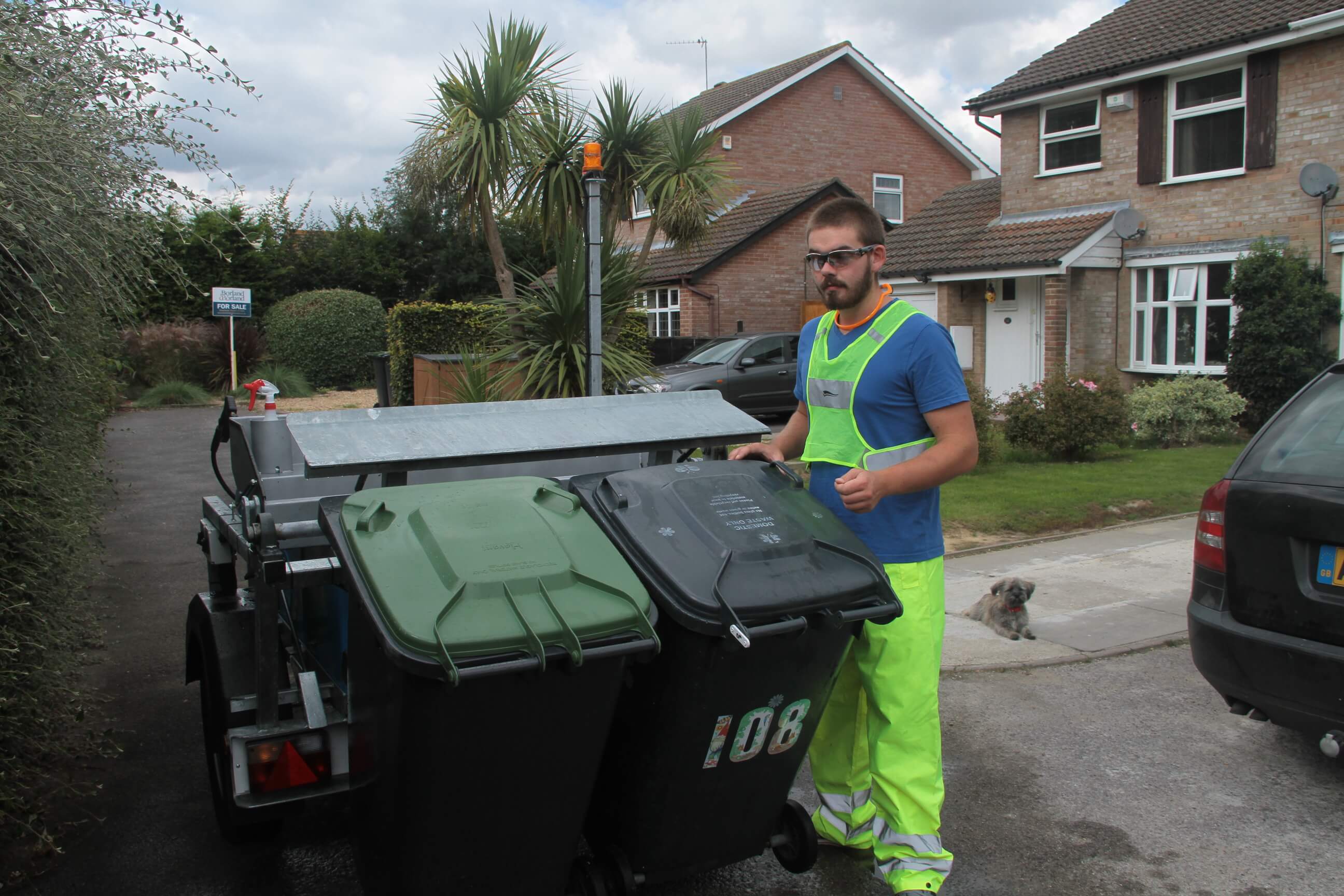 Why choose us?
We are a family run, friendly company who offer a high level of customer service. But there are lots of other good reasons to use Wheelie Bright Bins.
Wheelie Bright Bins are a reliable, fully registered, licensed, insured, legal and environment friendly, wheelie bin washing service
Our system is fully computerised so your bin will never get missed
Our packages are flexible so you can choose to have as many or as few bins cleaned as you wish
We clean your bin in line with your refuse collection day
We take bank holidays into consideration and adjust our schedule accordingly
Your bins are hygienically cleaned, deodorised and sprayed to deter pests
Your bins will be returned to your property and not left blocking your driveway or upside down on the lawn
You are in control. Our packages are extremely flexible so you can choose to have as many or as few bins cleaned as you wish. If you don't see an option on the list then just call and we will do our best to accommodate your specific needs
We are reliable, conscientious and efficient
Our service is ecologically friendly using 100% biodegradable products
All of our customers are extremely important to us and our phone lines are always open to answer any questions you have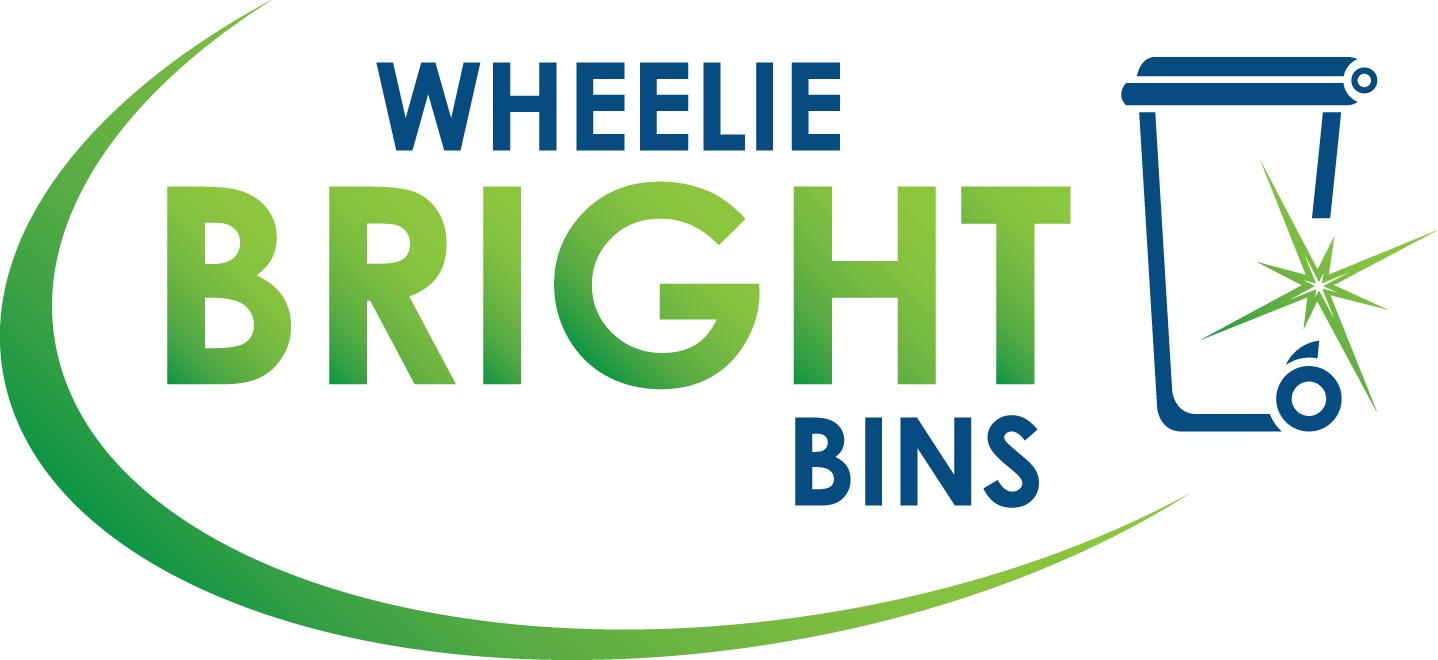 Do I really need my bins cleaned?
With our growing knowledge on the importance of hygiene and our awareness of bad bacteria we know the importance of using reliably sourced disinfectants. Our disinfectants kill up to 99.9% of all known germs including the following:-
E.Coli
MRSA
Salmonella
Listeria
Influenza- Type A (H1N1)
We use only the best specialised equipment to ensure maximum results every time, leaving your bins smelling fresh, clean, germ/maggot/pest free.
FAQs
Why should I have my wheelie bin cleaned?
To protect both you and your family's health and hygiene. Most bins carry a variety of nasty germs and bacteria, by using our unique wheelie bin cleaning service you are ensuring that your wheelie bin is not only clean but free of harmful germs, fungi and viruses.
How often will my wheelie bin be cleaned?
As often you feel comfortable with, but we recommend once a month to keep on top of the germs and sticky waste that often collects and solidifies.
Do I need to be home when you come to clean my wheelie bin?
No, there is no need for you to be home. We clean the wheelie bin after it has been emptied by your local council between 8am and 4pm. Your bin can then be used again.
If there is no need for me to be home, then how do I pay for the service?
There are several ways to pay for your cleaning. Please check our prices and payments page to find one that suits you. Due to the low cost of each clean it is not viable to collect cash after each clean (this would double the cost of the service). Most people prefer to pay annually or monthly in advance or by standing order. If you don't see a method that suits you then please call us and we can arrange something that does.
How are Wheelie Bright Bins methods of cleaning "environmentally friendly"?
We are "environmentally friendly" in two ways:
We use only 100% biodegradable natural products that kill 99% of all known germs, fungi and viruses.
Our innovatively designed equipment not only has the capacity to clean your wheelie bin, but to recycle and filter all the water used without depositing any illegally on the roadside. Our unique water recycling unit on our vehicles allows for the saving of thousands of litres of water per week and the capture of all contaminated waste water. The Wheelie Bin Cleaning Mobile unit was designed to meet strict environmental policies and guidelines.
How will my wheelie bin be cleaned?
Our unique wheelie bin cleaning vehicle will arrive in your area, after your wheelie bins have been emptied by the local council. Using high pressure water lances, we will clean your wheelie bin inside and out, our equipment will drain the contents and rinse the wheelie bin, recycling and filtering all the water used without depositing any illegally on the roadside.
Your wheelie bin will then be cleaned, deodorised and sprayed with insecticide. We carry our own water supply, which is screened, filtered and recycled and then legally deposited at the end of the day into a foul drain, so no need to bother you for any water!!.