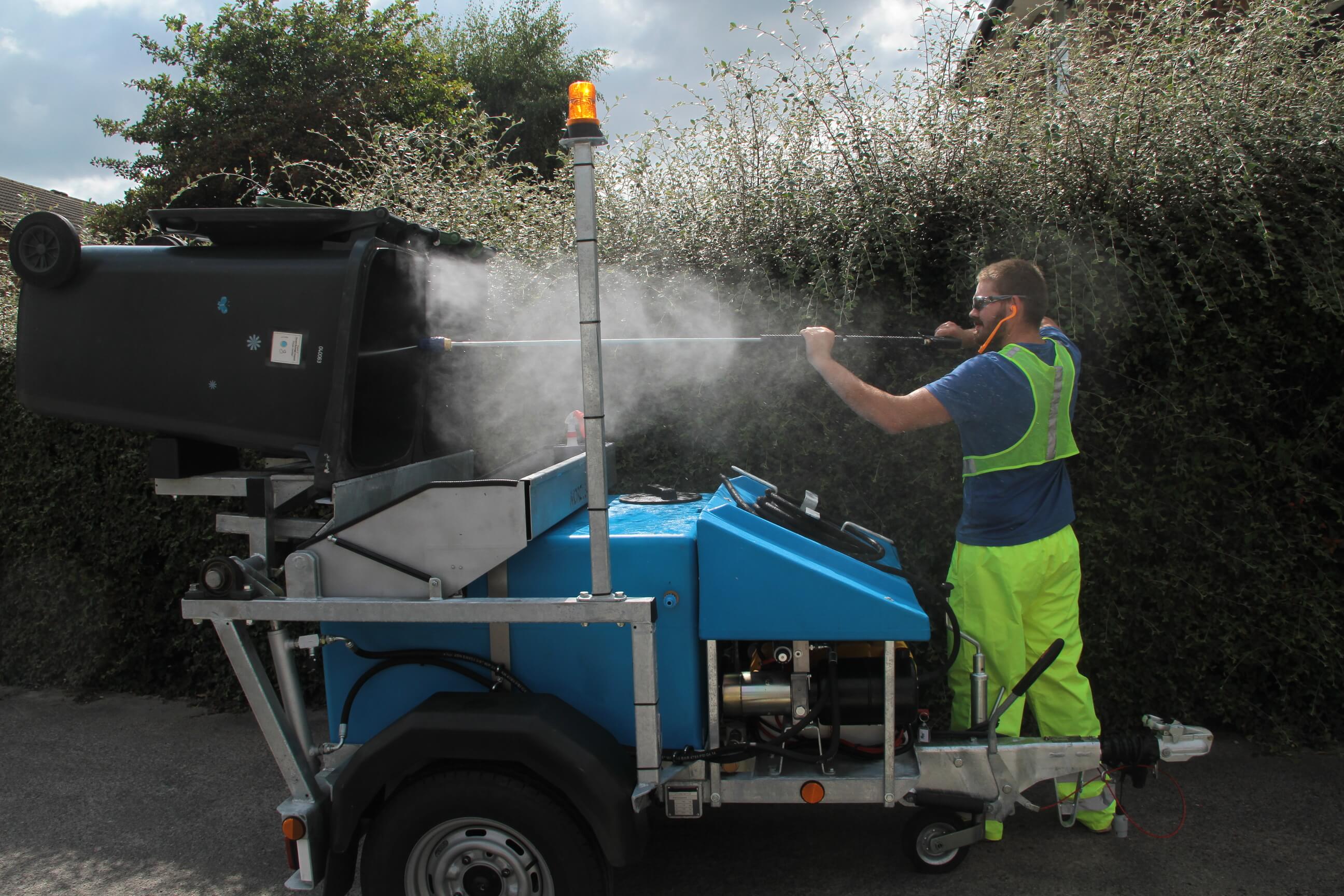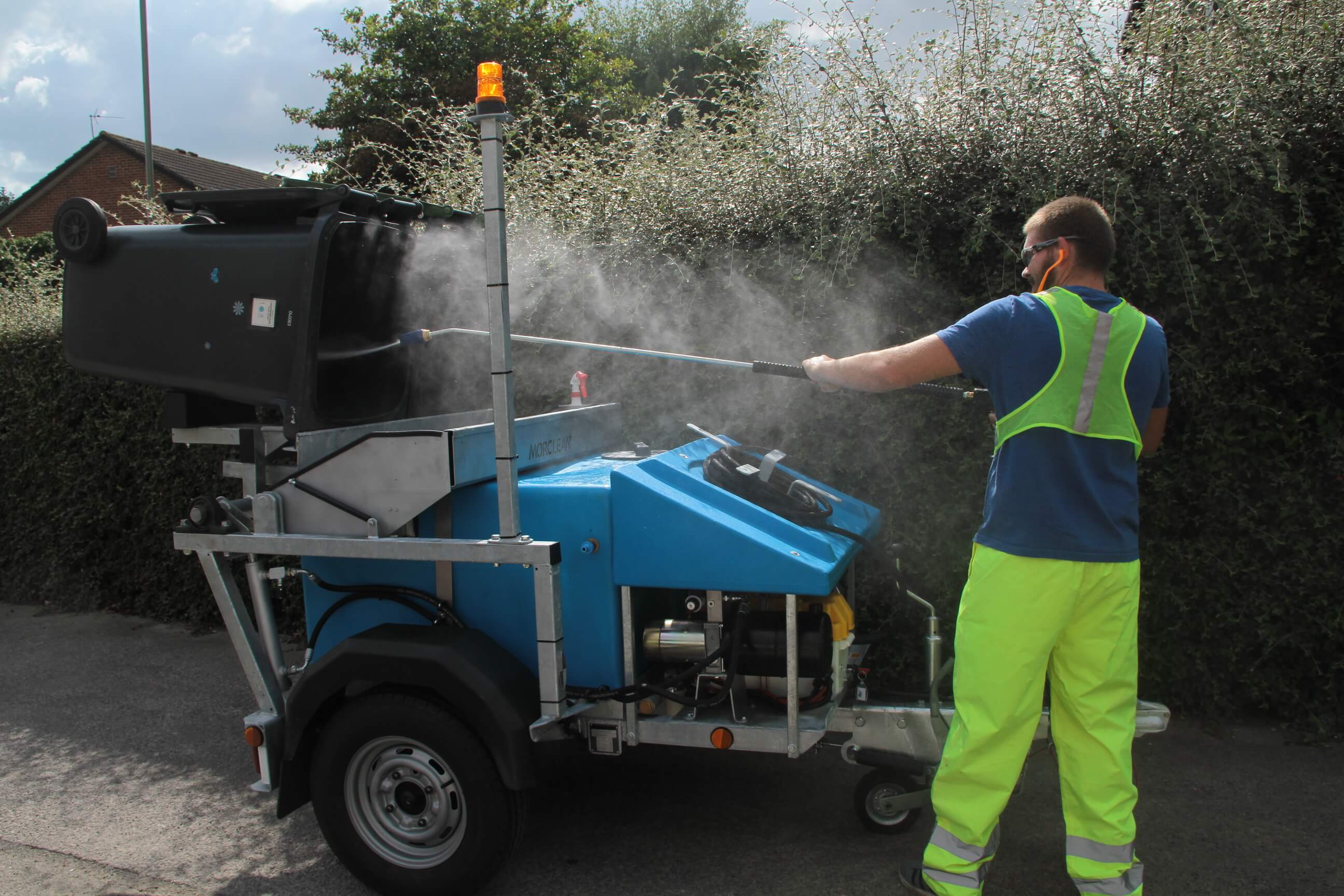 How do we do it?
Wheelie Bright Bins use state of the art trailer mounted cleaning equipment that complies with all DEFRA and Environment Agency guidelines. We are approved by the following organisations: National Association of Wheelie Bin Washers,  Safe contractor Health & Safety Assessment Scheme, CLENSA. These bin cleaning machines use hydraulics to lift the bins to the water catcher/initial filter and have hi Pressure hand lance working at 3000psi to wash the bins whilst collecting all of the water used within a water catcher on the top of the bin cleaning equipment avoiding polluted water reaching the storm drain system. The water is then recycled as required by the Environment Agency and filtered to 300 microns.
A biodegradable cleaning product that is eco-friendly and Environment Agency approved is used to assist the water cleansing and the washing of the bins after which a deodoriser is applied to leave a pleasant fragrance. All processes comply with both Environment Agency and DEFRA guidelines. We operate Public Liability insurance, a Waste Carriers License and legal consents to dispose of the waste water. We are members of the National Association of Wheeled Bin Washers.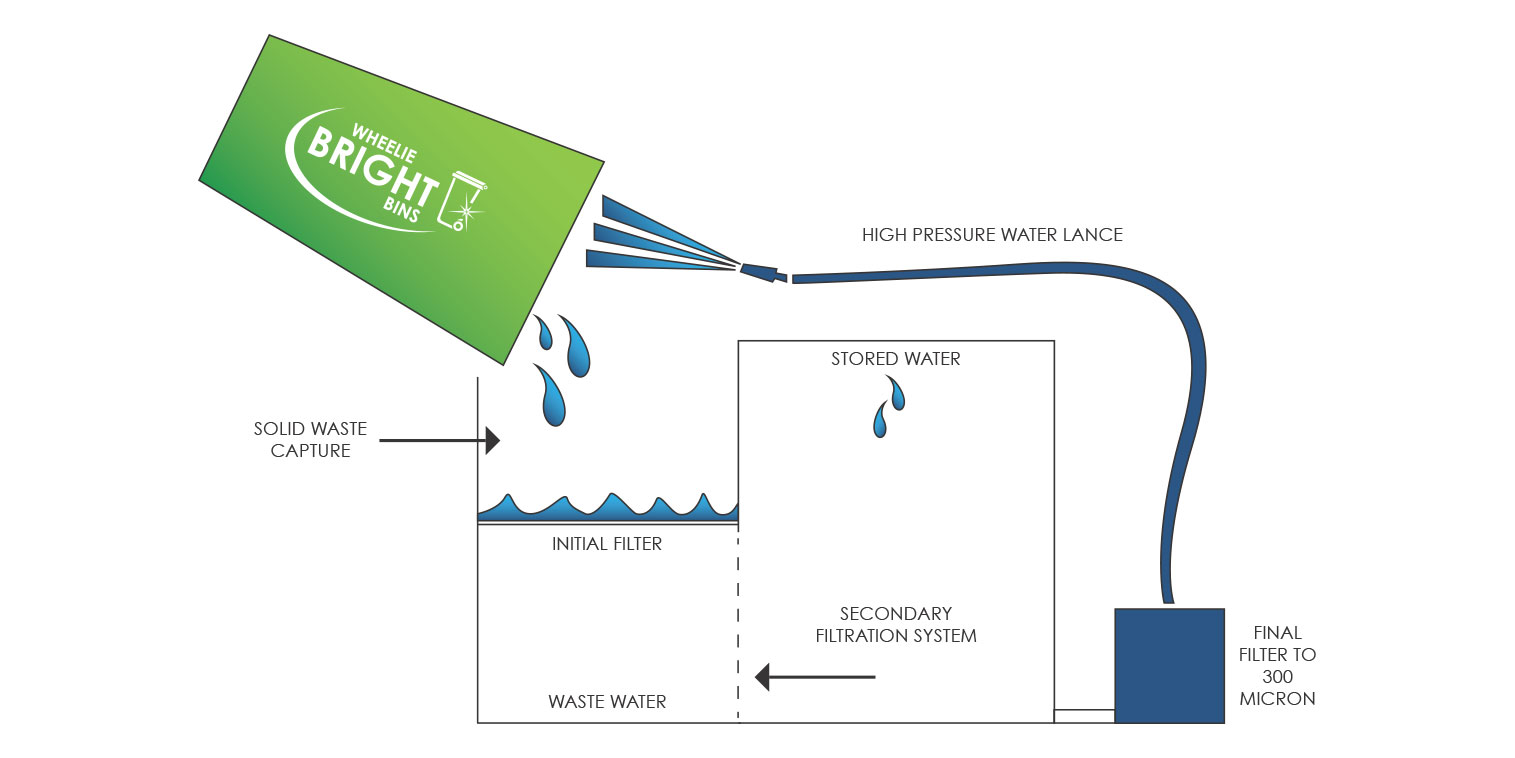 Latest News
We have developed a new cleaning unit alongside our existing equipment that we have used for the last 6 years. The new unit is mounted on a TUK TUK pick up and very manoeuvrable, enabling us to get into places that were previously very tricky with the trailer. The new system works pretty much in the same way as the existing system, apart from the addition of more filtration in the main tank and a bigger engine on the pressure wash system. So keep an eye out for our new three wheeler out and about.
(See Pic)
How do we wash your bins?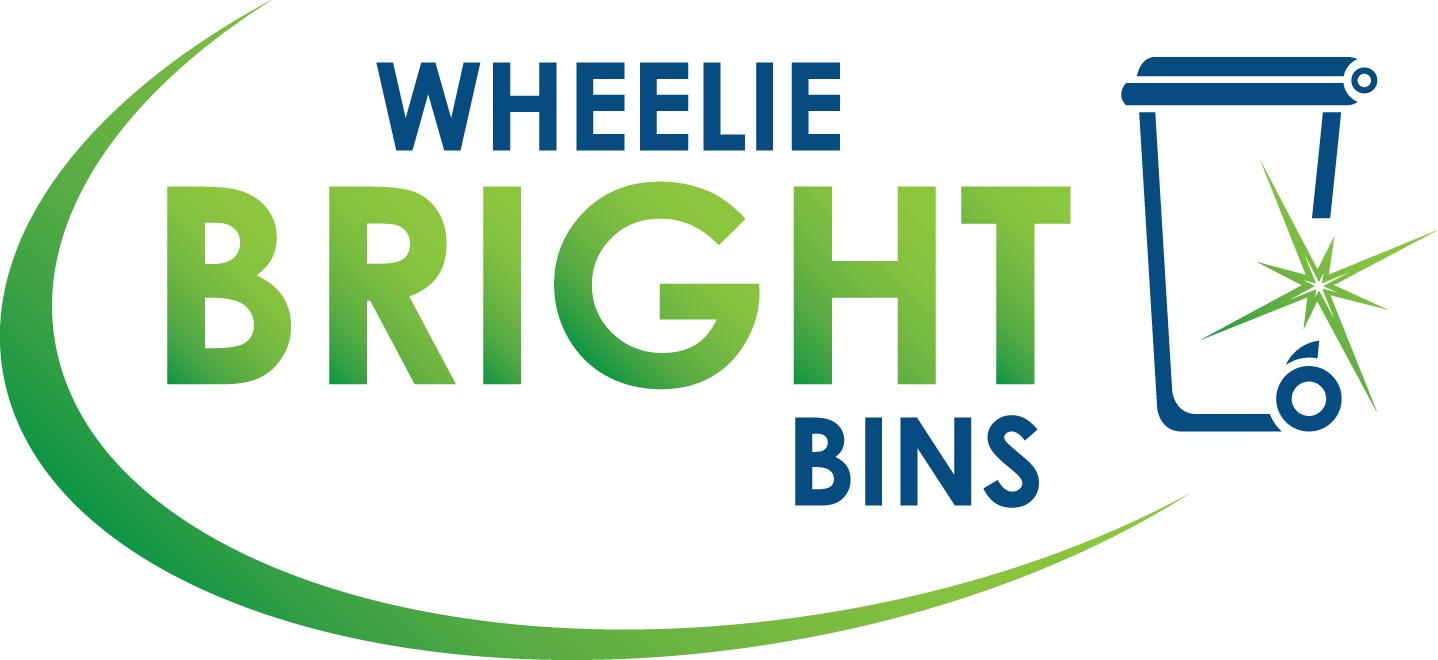 Wheelie Bright Bins,108 Westbourne Ave, Emsworth, Hants, PO10 7QJ